The Cache level 3 course teaches the student with a crucial knowledge, which is needed while working with kids. The course covers a diversity of topics about health and development of kids during the Early Years. The course is mainly divided into two units- CACHE Level 3 Award in Childcare and Education and Children's Health and Wellbeing. Let explore more about this!
Unit 1. CACHE Level 3 Award in Education and Childcare
A career in Childcare is very worthwhile; offer you with a wide range of opportunities where you can work and support most vulnerable children of our community. This course will offer you with the skills and knowledge, which are essential to be successful in a career of Childcare and education.
Topic covered under the course
The course comprises of two mandatory units:
Children's Health and Wellbeing
Child development from Conception to 7 Years
Unit 2: CACHE Level 3 Award in Preparing to Work in Home-based Childcare
The course is a perfect pick for the students who wish to be employed in the field of home-based childcare settings as home childcarers or childminding assistants (e.g. au pairs, nannies). Through this course, every necessary topic is covered, which are essential for childcare business in a home setting.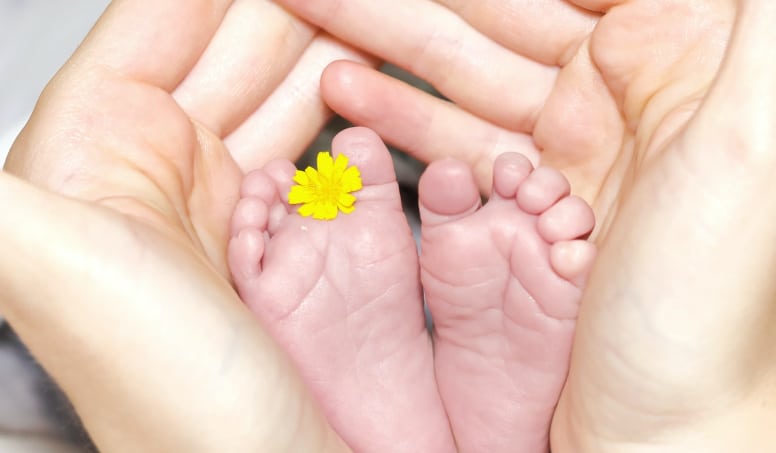 Topic covered under the course
The course includes the following units:
Current regulation and legislation about home-based childcare
How to create a safe and healthy home-based childcare environment
How to support the protection, safeguarding and welfare of children
How to promote diversity, equality, and inclusion
Children's learning and behaviour concerning rate, stage of development and sequence
How to manage a home-based childcare setting
How to create a perfect business plan
How to register with the right regulatory body.
The course requires 12 month period but you can complete it as slowly or as faster according to your wish.
Method of teaching
All of our scholars are provided with online access to campus through personal login and password. Once you logged in you can way in your lessons, resources and assignments in your convenient time. Assignments are uploaded by our experts through your account and the process is very easy. Our online course includes:
24/7 access to course materials –assignments, lessons, and resources are accessible from the moment you sign up
Immediate access to your course module after you log in- start studying instantly!
Advance chat and messaging systems to can contact your tutor anytime
Online assignment uploads, which saves time and in returning feedback and marks.
Links to further resources and information available on courses
Self-led learning on courses- study according to your comfort and work on assignments at your study-pace
Safe e-portfolio of your assignment and keep it safe and secure on our advance servers
With progress bar, you can check how much work is completed and how many tasks are left with you to complete your course
Detailed support centres with step-by-step directions so that you get the most from your course.
What's included?
With this course, you will be benefited with several things, which helps you to get the best education possible. These benefits include:
Course Material
Our course materials are created by a highly qualified specialist to ensure that the courses are in-depth, relevant and current. This makes our qualifications best in the world for those who are looking to gain precise knowledge about the topic to work in their career. With the advanced study materials and guides, we offer best possible quality so that you can work through clearly planned lessons which help you to build up your knowledge in stages, making your learning easy, effective and fun.
Postage and Shipping
All the shipping costs of the courses are included in the enrolment fees. We offer worldwide free shipping, which means you can start your course without the hassle of paying expensive postage- leave all these to us. All of our courses are printed, shipped and bound to you within 01 working day so that you can enrol and get started with your new course in no time at all.
Support
The most vital tool that all of our scholars have at their disposal is a tutor. While studying for course with us, you are provided with a personal tutor who has in-depth knowledge and experience in your chosen subject.
We strongly advise you to make use of your tutor's expertise and ask queries about the course content. Your assignments are checked by our experts and detailed feedback is given after every assignment submission. Additionally, your tutor offers you with pointers and advice for further improvement- through this; you can get maximum out of your courses and continually improve your expertise.
Assessments
To pass these course learners you need to pass 13 assignments. These assignments are completed after steering through the consequent lessons and preparing your answers to assignment questions. Once these have been checked and marked by your tutor, feedback and marks are given to students, which includes helpful tips to improve your work in future assignments.
Certification
All certification costs are included in our courses so there are no hidden fees. If a qualification is credited with an awarding body such as CACHE or NCFE, the fees are included within the enrolment costs, so you can sit back and unwind knowing that everything is covered.
Why our Childcare assignment help is special?
You will be trained by a specialist who has a great experience and passion for this sector
Our specialists have lots of experience in Childcare, making the best team that support you throughout your course modules.
Your complete work designed will help you to understand the realities of a career in this field.
You will get a chance to meet different employers during the course, with whom you can communicate
You will be involved in fund-raising activities that will help your local communities
Also Read: Early Childhood Education Assignment Help